WebGuy Internet is a Full-Service IT solutions provider based in Salt Lake City, Utah. For the past 28 years, we have been relentlessly seeking out bleeding-edge technologies and ideas in the fast-paced IT industry to keep your organization ahead of your competitors. Our philosophy for IT design is simple: find the hardware and software that is right for you.
With backgrounds in engineering, we are problem-solvers by nature, constantly searching how to best optimize your technology and network infrastructure without breaking your budget. We provide a wide range of services including web development, hosting, email solutions, backup services, network design, installation, and contract IT services. With WebGuy Internet, you will get world-class service with a local touch.
---
SERVICES WE OFFER
Memories without a picture are like data without backup.
Imagine this nightmarish situation: you were hacked, and the hackers have encrypted your company's data and are holding it hostage. By choosing Webguy for your data backup services, we give you the peace of mind, so you don't have to worry about a situation like this. We have created an entire sub-company dedicated to managing off-site backups of your precious company data and ensuring timely recovery should disaster strike.
We have partnered with a software development company to create a customized, cross-platform data backup software that works with Windows, Apple, and Linux. This allows us to ensure databases, files, email systems and entire virtual machines are backed up in real-time, or on an incremental basis. We get automated daily reports about missed backups, which prompt us to investigate why a scheduled backup may have been skipped.
Design is not just what it looks and feels like. Design it is how it works.
Whether it is a simple one-page design or a full e-commerce site we have the experience to help you get your vision on the web. We've been doing web development since the beginning of the web (literally) and have a pretty good birds eye view of trends and fads. We are equipped to host your website files entirely on our server cluster housed in a local Utah datacenter, or if you'd prefer, a content-delivery-networks such as Azure, Amazon AWS, Google Cloud Platform, and the like.
We like to keep an open mind when selecting your site's framework, however we have experience developing with Drupal, WordPress, or any number of CMS systems, including custom programmed solutions. We are also available to help maintain your existing sites by keeping them secure, up to date, and running as fast as possible.
Information technology and the Internet are rapidly transforming almost every aspect of our lives - some for better, some for worse
We provide a wide range of services including web hosting, three different email solutions, full HIPAA compliant backup services, network design, installation and implementation services and contract IT services to help you maintain and grow your business needs.
Our datacenter provides reliable Internet backbone services for our, first in Utah, HTTP/2 web hosting and streaming content delivery technologies. Our philosophy of IT design is to find the right hardware that is right for you, not best for us. We are constantly seeking out new brands, and ideas in the IT world to keep your organization ahead of your competitors.
A brand for a company is like a reputation for a person. You earn reputation by trying to do hard things well.
When a turn-key solution doesn't quite fit your specifications, give us a call. We will work with you to custom develop your web application, mobile app, data visualization, or data connector to your exacting needs—no matter how simple or complex.
Whether it is a custom reservation system, database connector, or even an on-line game we will meet with you to find out your exact needs, develop a design plan, and come up with a budget to solve your problem.
The only thing worse than training your employees and having them leave is not training them and having them stay.
With over 30 years of experience in building, designing, and maintaining IT networks we have the experience needed to keep your servers and systems running and educating you on the best path forward, including new technologies you never thought of.
Even with a full time IT technician on your payroll, having access to quality outside advice and to help oversee internal operations and make recommendations is invaluable. Especially when you are transitioning from one IT Manager to another, we're there to ensure continuity and maintain uptime.
Portfolio
For every project that we take on we make sure that we follow it through to completion. Here is just a small sampling of some of the Customers and Projects that we pour our heart into.
Authorized Resellers for: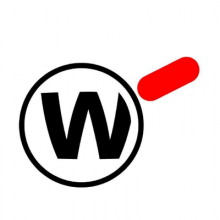 Watchguard Firewalls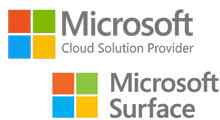 Microsoft Cloud and Surface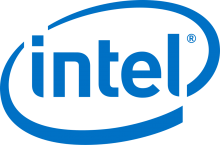 Intel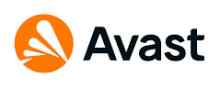 Avast AV Security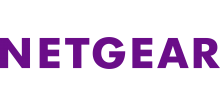 Netgear Business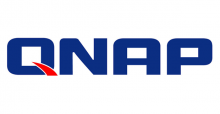 QNAP Storage